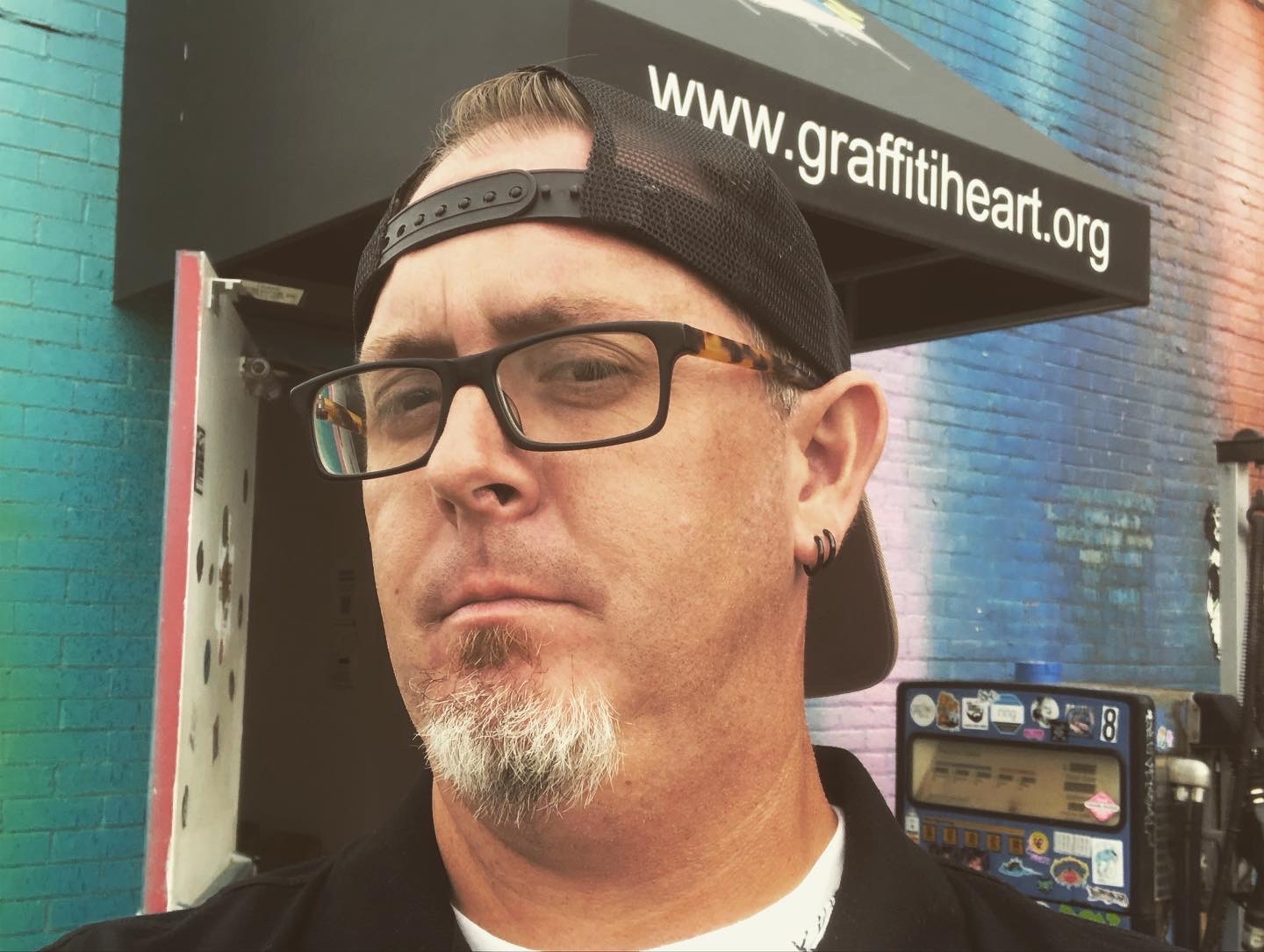 About R!ch
R!ch Cihlar (Sy-ler) is a contemporary pop artist inhabiting the Cleveland (Ohio) landscape.  He is a graduate of Baldwin-Wallace College who had a primary focus in traditional printmaking and mixed media.  Cihlar's work is far from traditional these days and it has since evolved into a modern technique of stenciling, spray painting and found objects.  These variety of mediums have allowed Cihlar to push the parameters of his creative process while retaining his traditional techniques.
R!ch's style and subject matter is born from his interest in pop culture, retro objects, and graphic design.  Most images relate to a nostalgic memory or moment from Cihlar's youth and overall interest in pop culture.
Cihlar is also one half of the dynamic duo known as Don't Panic! Alongside his friend and abstract artist, Bob Peck.  *See Don't Panic!